No matter where your passion or interest lies, when you invest in Fu Jen, your gift large and small have an impact on campus, the hospital, the surrounding communities and beyond. The cumulative power of your gifts give H.O.P.E. and have a ripple effect on not just academia, but also the societies touched by Fu Jen around the world.
Gifts can be made to specific colleges, projects or endowment funds. But gifts to the Save & Give Annual Giving Fund allow Fu Jen to provide extraordinary opportunities for learning and discovery, to extend the financial aid program to students who need it and to help meet emerging needs and challenges. These unrestricted funds give Fu Jen the flexibility to undertake critical new initiatives and attract prominent faculty.
Together we can change the world by supporting the leaders of tomorrow.  Together let us H.O.P.E. for a brighter and better global community.
A HERITAGE OF GIVING SPARKS ORIGINALITY AND PROGRESS AND ENDOWS US WITH THE POWER TO MAKE A DIFFERENCE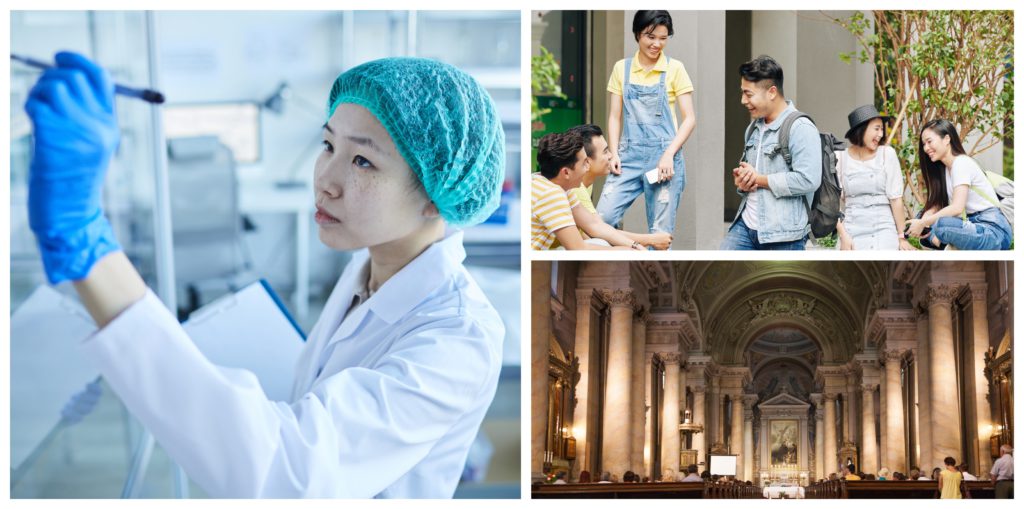 Join the Giving Community.
Renew your Annual commitment today.
Deeply rooted in Fu Jen's Catholic tradition is the committment to come together for the common good and to care for God's creation.  Our faith gives rise to H.O.P.E. for a better and brighter tomorrow.  
In recent years, there has been a surge in annual support from alumni, parents and friends from all corners of the world.  Such commitment gives H.O.P.E. to students and faculty and signals to the world that you are invested in the University's commitment to excellent teaching, innovative research, and the personal and intellectual growth of students. These annual commitments provide critical and unrestricted funds that are vital to the success of the University giving it the flexibility to undertake critical new initiatives.  
Gifts to the Save & Give Annual Fund, the University's colleges and programs, or any other area make a difference to Fu Jen and its students.  Thank you for being a part of the Annual Giving Community of Fu Jen.